Endless Pools Fastlane - Counter Current Unit
Easy Installation & Maintenance
Just roll the Fastlane across your pool deck and lower it into the water. Simple hydraulics means no electricity poolside.
Swim Without Turning
Pool too short for a good swim?
A Fastlane lets you swim for as long as you like without turning. Adjust the Fastlane to your pace and enjoy swimming in a smooth, even, river-like current.
Tried and tested by kids
Swimmers love the quality of the adjustable speed, swim current - kids love it because it's just plain fun. A Fastlane transforms your pool into a water park.
Fastlane Features
Can be fitted to almost any pool.
Minimum water depth required is 35"
5HP power unit can be placed up to 200'/60metres away.
16" propeller.
Remote controlled.
Adjustable speed setting suitable for all swimming levels.
Ideal exercise, therapy and fun.
Specifications


Construction: Corrosion resistant 316L stainless, thermoformed acrylic.
Water Inlet: 6 sided, 5 square foot inlet grill.
Water outlet: 21" x 15" shock resistant, hexagonal, ABS grill.
Swim Speed Control: Water-resistant, wireless, remote control.  52 discrete programmable speeds. Maximum 66 second 100 yard pace (5HP)
Swim Pace Display: 6" high-visability digital LED display (optional). Modular phone jack connection.
Swim Propulsion Unit: Hydraulically-powered, 16", low turbulance propeller with proprietry water straightening technology. 122lbs. (inc Rails)
Hydraulic Power Unit: 5HP electric powered system located up to 200' from pool.
Electric Requirements: 208-240 volts. 50Hz, 30 Amp
How the Fastlane Works
The Fastlane hangs from the side of the pool much as a pool ladder does, and like a pool ladder can be incorporated into virtually any swimming pool. The system has two parts: a remotely located hydraulic Power Unit that powers the swim current and the stainless steel Fastlane Swim Unit that mounts poolside. These components are connected by two 1/2" inside diameter hydraulic hoses designed to keep electricity far away from the water.
The poolside Fastlane Swim Unit includes a waterproof hydraulic motor that turns our custom-designed 16" propeller and an innovative channeling system that straightens and smoothes the swim current. The two sweeping stainless steel rails that suspend the Fastlane in the pool carry the hydraulic hoses over the pool coping and into the motor. At the bottom of the Fastlane water enters from all directions, including the back, through fine-mesh stainless steel intake grills. Unlike a hot tub or pool with a narrow 2" diameter intake, the Fastlane's intake is 687 square inches in area (nearly five square feet), eliminating all worries about suction danger.
The rugged 5 horsepower Power Unit can be located up to 200' from the pool, optimally with your other pool equipment. We offer a weatherproof hood should it be placed outside. The Fastlane comes with 5 gallons of biodegradable vegetable oil to supply the Power Unit system.
| | |
| --- | --- |
| Products categories | Pools, Equipment & Accessories, In-ground, Power Pools, Above Ground |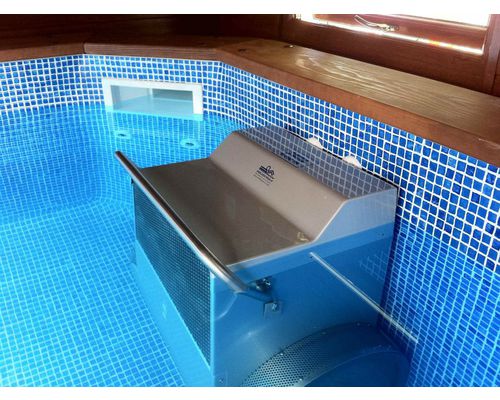 Endless Pool Fastlane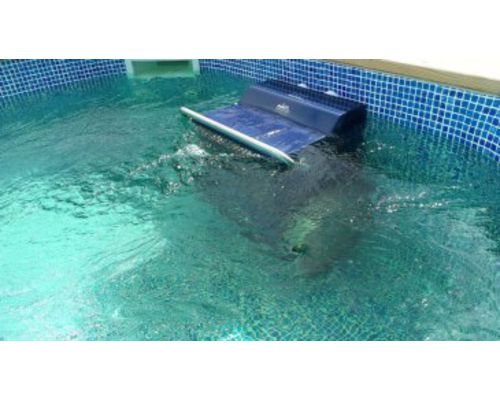 Fast Lane unit working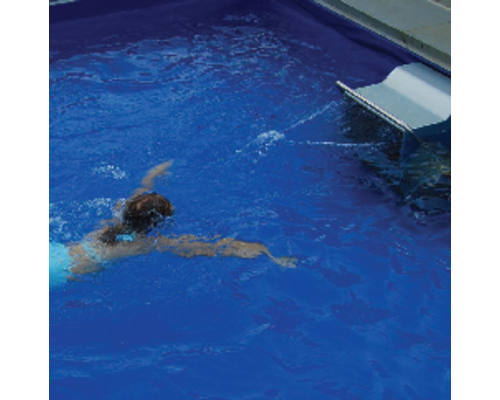 Dolphin fastlane and swimmer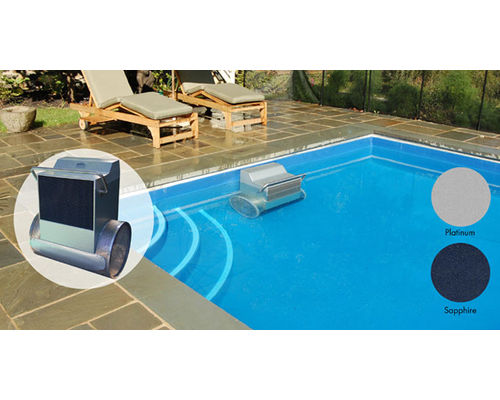 Fastlane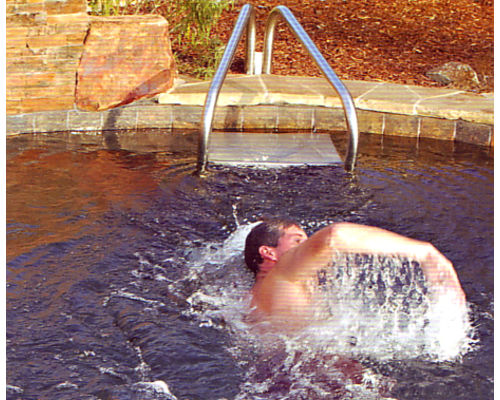 Endless Swimming Pool Fast Lane Counter Current Unit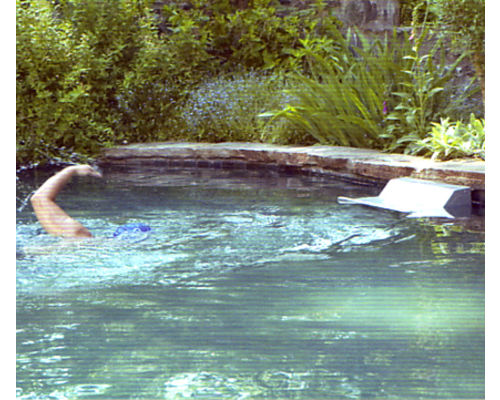 Endless Swimming Pool Fastlane Counter Current Wall Unit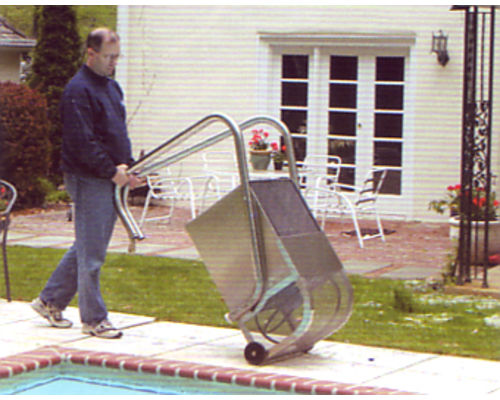 Endless Swimming Pool Fastlane Counter Current Unit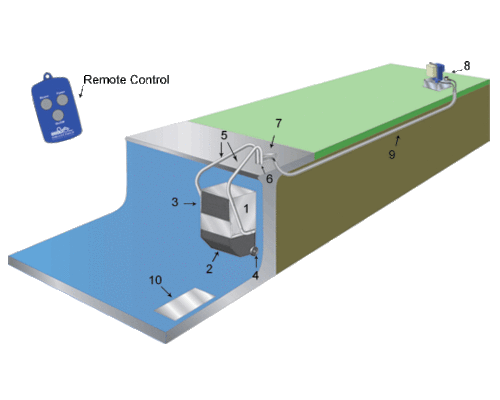 Deck Mount Fastlane Swim Machine 3D illustration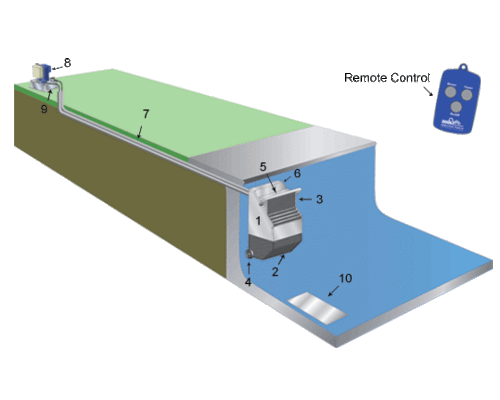 Wall Mount Fastlane Swim Machine 3D illustration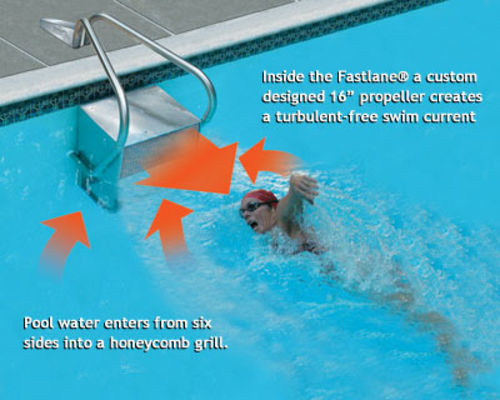 Fastlane - How it works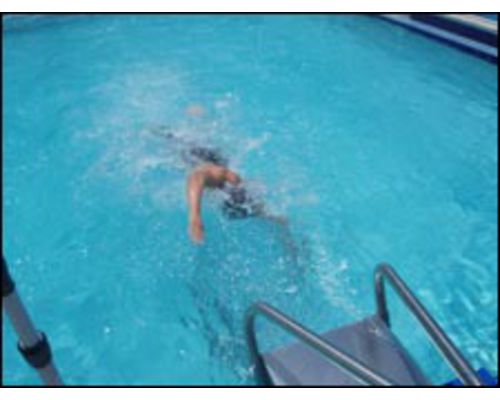 Swimming in the Fastlane current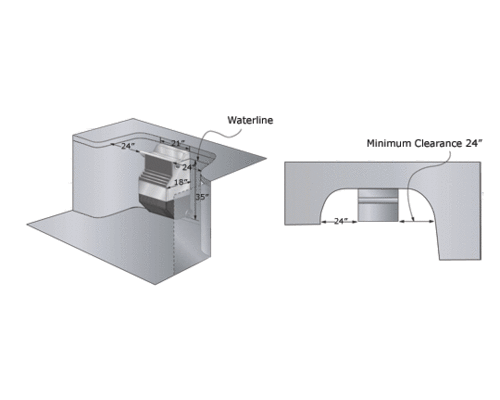 Fastlane minimum clearance guide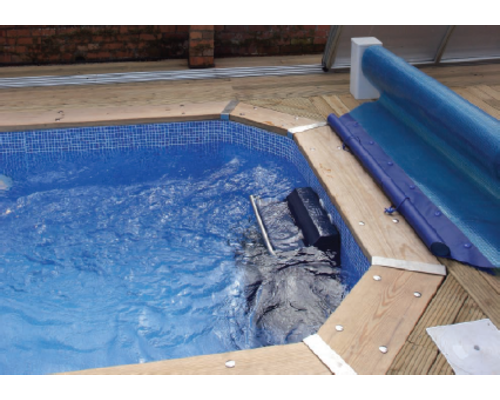 Dolphin wooden pool