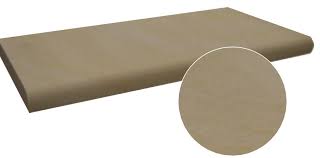 Danebury Honed Sandstone
This sand swept sandstone, with a combination of mint and buff tones has a textured slip-resistant finish.
Full Description
It is ideal for any landscaping project and swimming pool surround. Natural stone varies in both colour and texture. Sandstone in particular will not be consistent in colour. The appearance of the stone will change when wet, enhancing the natural tones within the stone.
 NB: Please add the Carriage charge for one pallet to your basket order as all coping kits are subject to extra delivery charges.
NB Kits over 28' x 12' and kits with roman ends are delivered on two pallets put x 2 in your basket.
The cost is £95 per pallet
 Note: Damaged or missing stone must be reported within 24 hours of delivery.