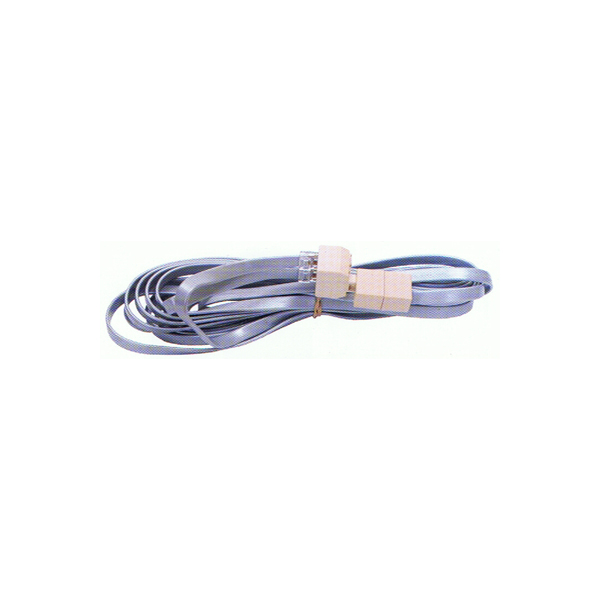 Hot Tub Touch Pad Extension Cables
Full Description
TP Extension Cable (ML) 25ft
| | |
| --- | --- |
| Type of product: | Topside control, touch pad, touch panel cable extension cord |
| Make and Model: | Balboa ML series, 25ft long |
| Compatible with: | All ML touch panels that use the 8 black plastic pin style connection such as the ML200, ML240, ML260, ML400, ML550, ML551, ML700, ML900 and more. |
| Connections: | 8 small plastic pins, 2 rows of 4. |
| Dimensions: | 25ft (7.5m) cable |
| Additional notes: | This product is useful for upgrades where the new position of the topside does not allow it to be near enough to the control box. |
TP Extension Cable (VL) 25ft
Type of product:
Topside control, touch pad, touch panel cable extension cord
Make and Model:
Balboa VL series, 25ft long
Compatible with:
All VL touch panels that use the telephone style connection RJ45 such as VL200, VL240, VL260, VL400, VL401, VL402, VL403, VL404, VL600S, VL700S, VL701S, VL702S. VL801D and VL802D.
Connections:
Telephone cord style RJ45
Dimensions:

25ft (7.5m) cable

Additional notes:

Comes with straight through joiner and also comes with a cable splitter.

This product is useful for upgrades where the new position of the topside does not allow it to be near enough to the control box.