IPC Veranda Neo Enclosure
 This model excels in modern organic design. The structure is flexible and can be adapted to any shape of enclosed area, as well as to various placement heights of window sills, railings and to the height of the wall itself. The possibility of opening the unit to a maximum degree is a basic premise. Use of the model reduces heating costs and enhances the building's thermal insulation qualities.
Technical parameters
Width of enclosure:3,00 - 4,50 m
Length of enclosure:4,20 - 10,60 m
Height of enclosure:2,50 - 2,74 m
Number of segments:2 - 5
Profile surfacing:

Silver
RAL 9006
White
RAL 9010
Beige
RAL 1015
Anthracite
DB 703
Brown
antique
Rounded-off segments.
Polycarbonate:

twin-wall, transparent, 10 mm, NO DROP, with one-side UV protection U = 3,1 W/m2K
compact, transparent, 4 mm, with both-sides UV protection,
U = 5,4 W/m2K
Guide rails:

guide rails in the full length of an enclosure

COMFORT - height 15 mm, surfacing - natural elox or beige RAL 1015

 
VERANDA - surfacing - natural elox or beige RAL 1015 or anthracite DB 703
the front face inner, fixed made from polycarbonate and aluminium profiles
1 pcs of door according to the client´s request
Lockable handle or hand rail
EASY UP - upper-ground locking system
| | |
| --- | --- |
| Spas | Swim Spas, In-Ground, Portable, Hot Tubs |
| Material | Aluminium, Polycarbonate |
| Products categories | Pools, Spas, Domes , Enclosures, Gazebos, summer houses |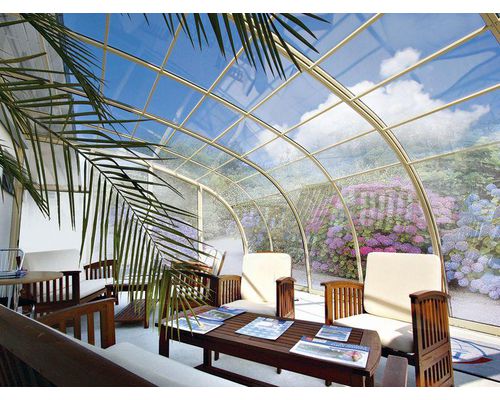 144 veranda 01 800x600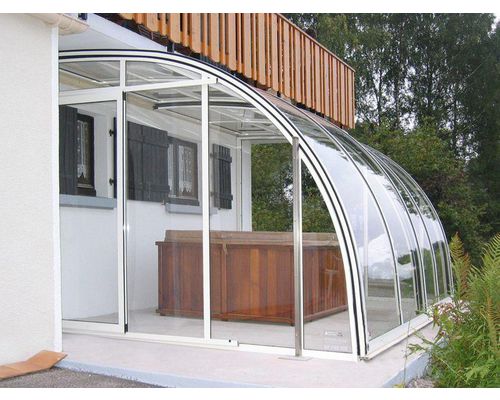 147 veranda 02 F 800x600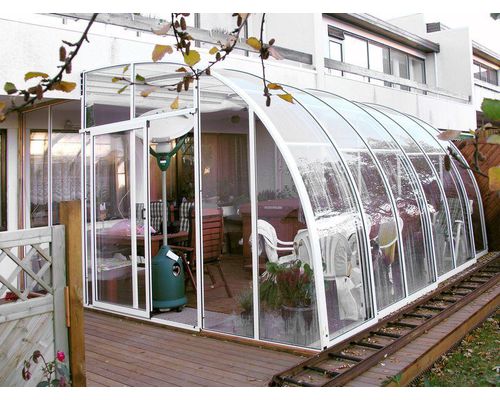 148 veranda 05 IS 800x600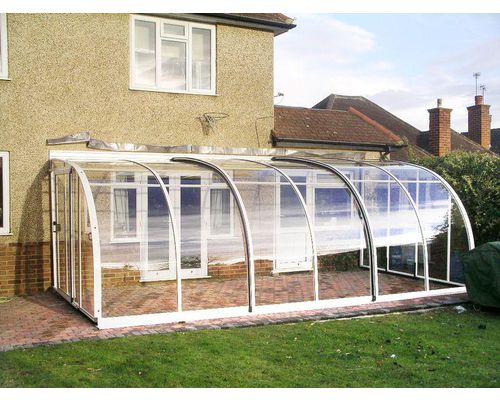 150 veranda 14 PL 800x600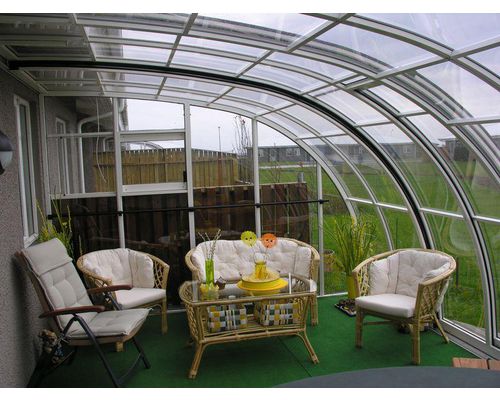 152 veranda 16 IS 800x600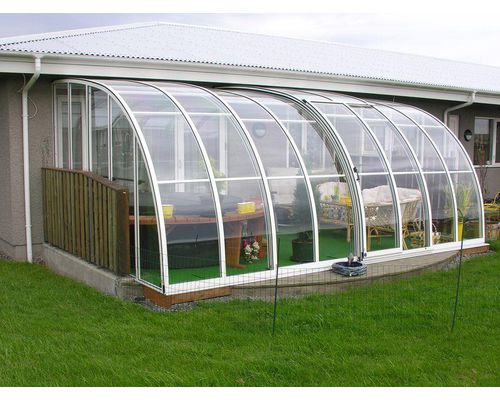 153 veranda 17 IS 800x600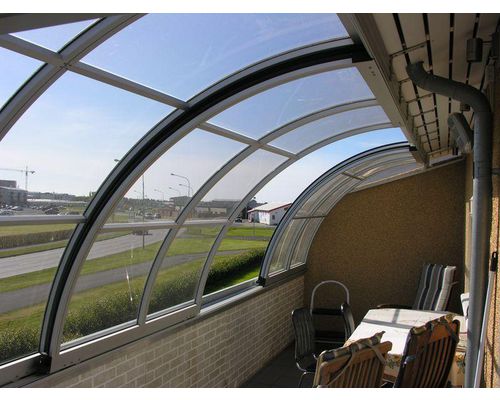 154 veranda 20 IS 800x600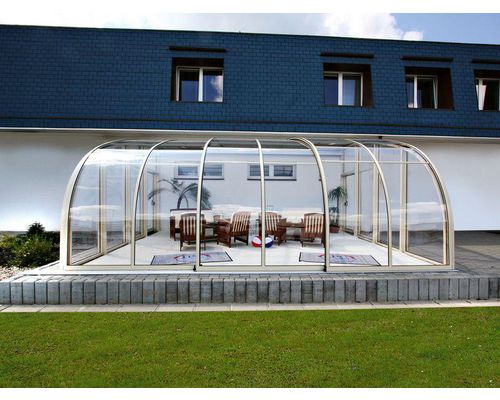 155 veranda 31 CZ 800x600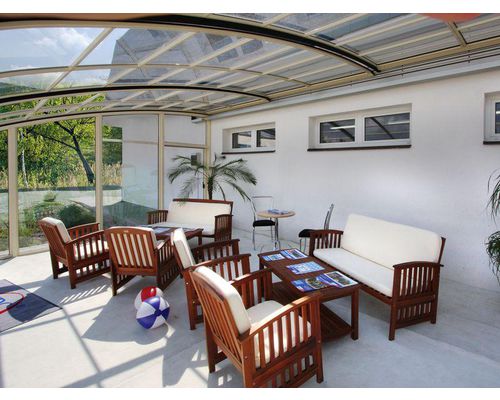 156 veranda 35 CZ 800x600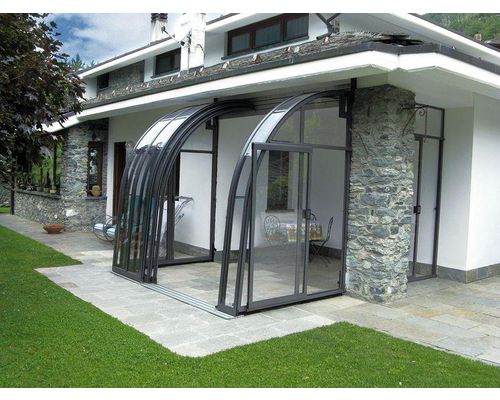 157 veranda 41 I 800x600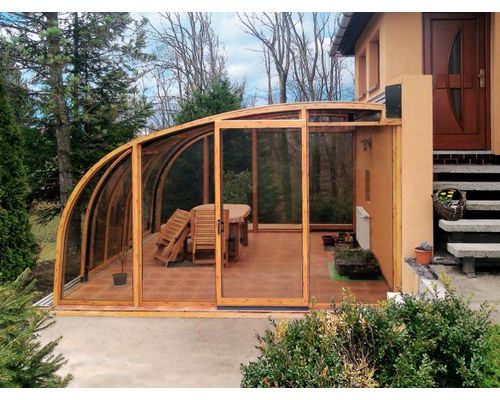 1893 veranda2 2 800x600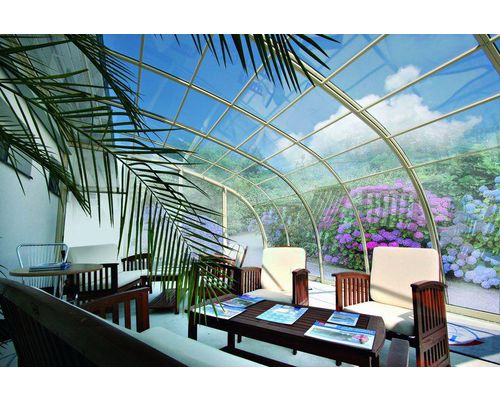 36506 veranda 32 CZ 1 800x600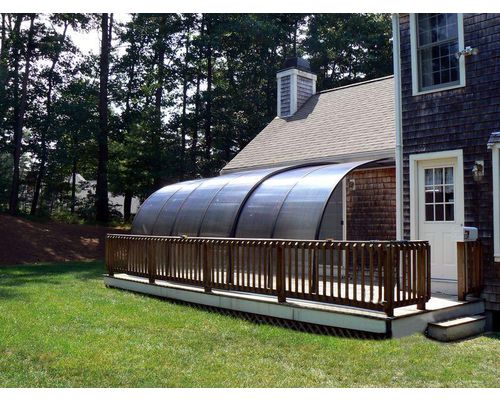 36509 veranda 46 USA 1 800x600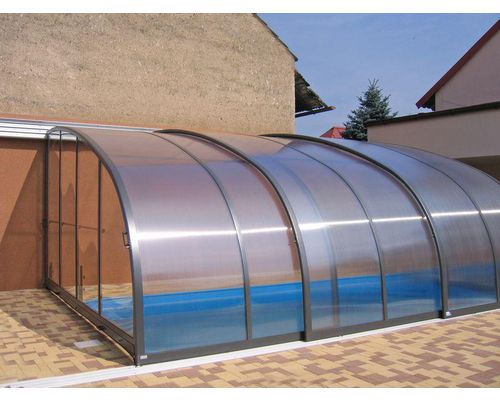 36510 VerandaNEO 62 CZ 1 800x600