Dolphin M400 and M500 Automatic Pool Cleaners and Replacement Filter Cartridges
The Dolphin family of robotic pool cleaners delivers top-of-the-line performance with the absolute minimum in effort and hassle. With a dolphin working for you, you can relax and enjoy your pool, with full confidence that the water is clean and hygienic for you and your family. The M400 and M500 models have a unique triple-active brushing system which eliminates algae and bacteria, reducing the need for chemicals. They provide reliable filtration in all pool conditions and have an exclusive, dual-level filtration system which ensures a dust and debris free pool. Advanced technologies deliver precise scanning and total cleaning efficiency all the way to the water line, in minimal time and without intervention. They allow for convenient maintenance with patented top-opening filtration compartments for easy emptying and cleaning. Gyroscopic navigation system inside maintains stable navigation and ensure maximum cleaning efficiency.
The M400 pool cleaner comes with 18 metres of cable, a cable swivel, caddie and active brushing with combination brushes. It has a 2.5 hour cleaning cycle with suction rate 17m3 per hour. There is a 36 months warranty.
The M500 model comes with 18 metres of cable, a swivel, caddy and active brushing with combination brushes. It has 1.5, 2.5 & 3.5 hour cycle times cleaning program with 17m3 suction rate. It also has a remote control and a filter cartridge indicator. The M500 has a 36 month warranty.
Both models have top access to the filter cartridges and give ultra fine filtration. When re-ordering cartridges choose between fine or coarse mesh.
 The M400 & M500 are suitable for pools up to 12metres
M400 cycle time - 2.5 hour
M500 cycle times - 1.5 hour, 2.5 hour & 3.5 hour
M500 includes a Remote control for cleaning programs
Cable length of 18 metres
Both M400 and M500 Climb walls and clean the waterline
Swivel – keeps tangles out of the cable and  prevents cable twisting
M5 includes a filter cartridge indicator.
M400 and M500 have a Cartridge filter system
M400 and M500 have a Caddie
M400 and M500 have Warranties of 36 months
NB Please Order Wonder Brushes to be fitted to either M400 or M500  if your pool is Tiled
Replacement Caddy Available
| | |
| --- | --- |
| Products categories | Pools, Equipment & Accessories, In-ground |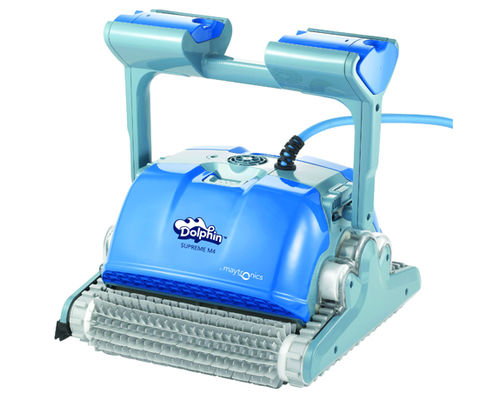 Dolphin Supreme M400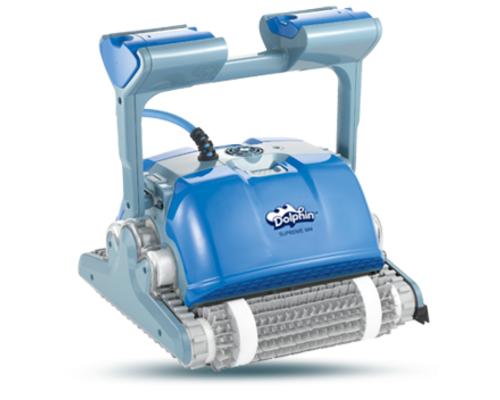 Supreme m4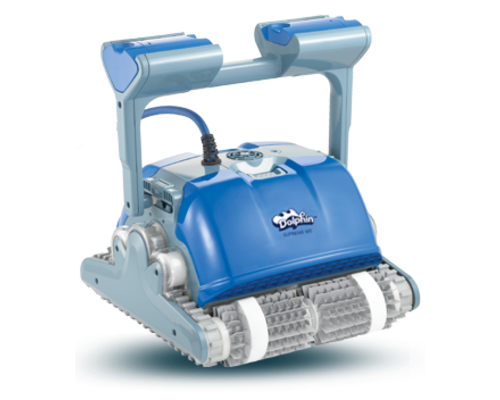 Supreme m5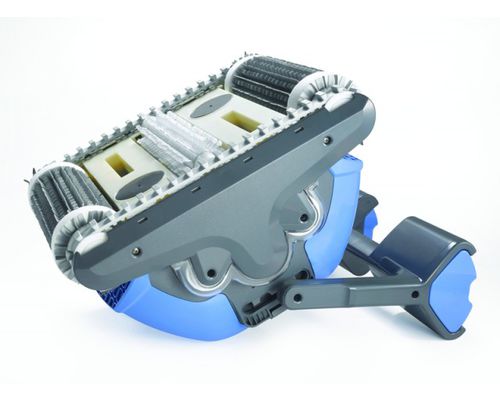 Dolphin Supreme extra active brush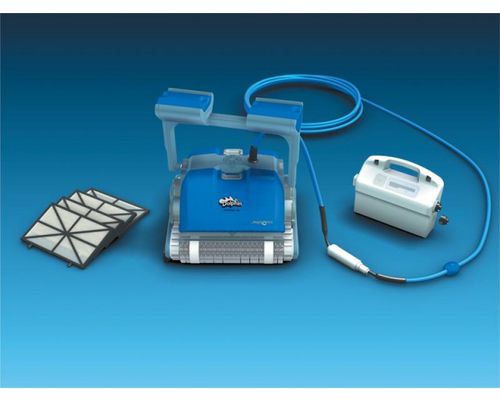 Dolphin Supreme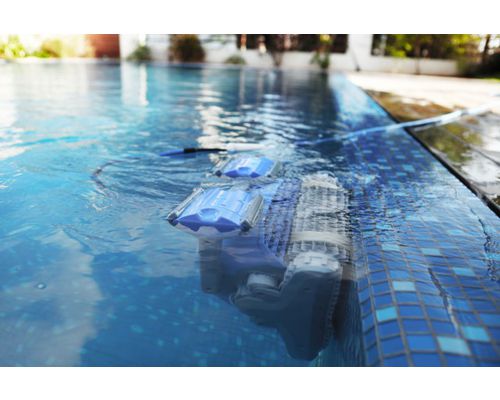 Dolphin Supreme on waterline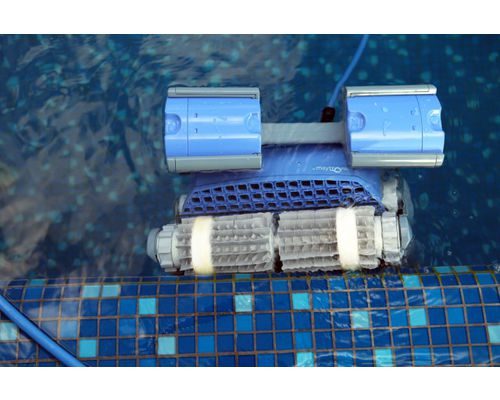 Dolphin supreme climbing wall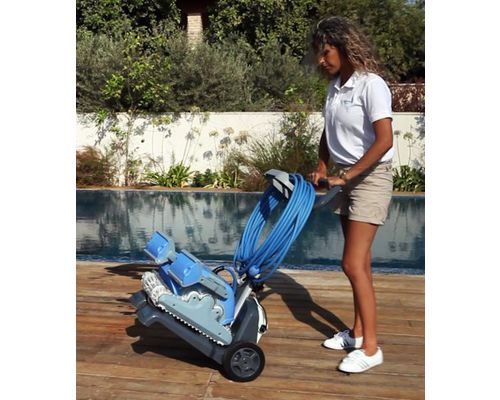 Dolphin Supreme on caddy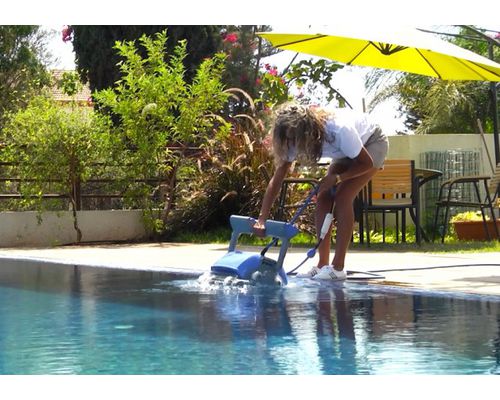 Dolphin supreme easy to drop in to pool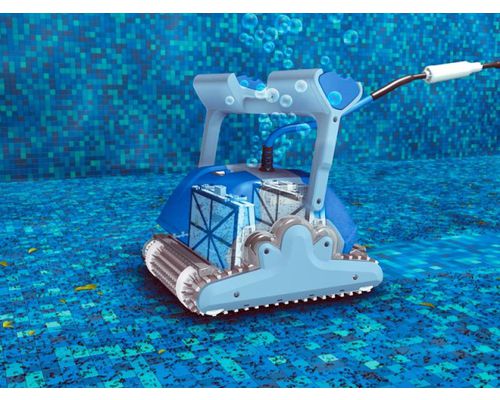 Dolphin cleaner inner workings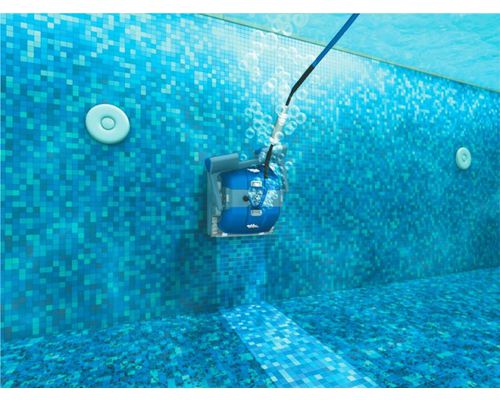 Dolphin cleaners easily climb pool walls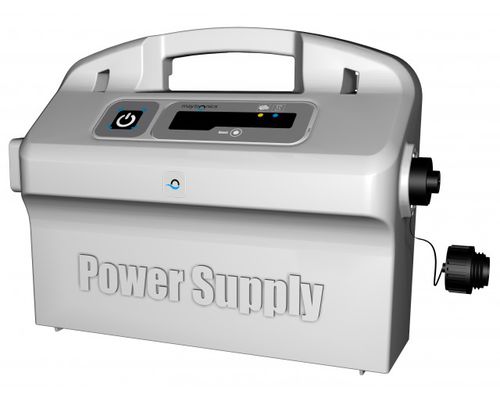 Dolphin cleaner power supply on caddy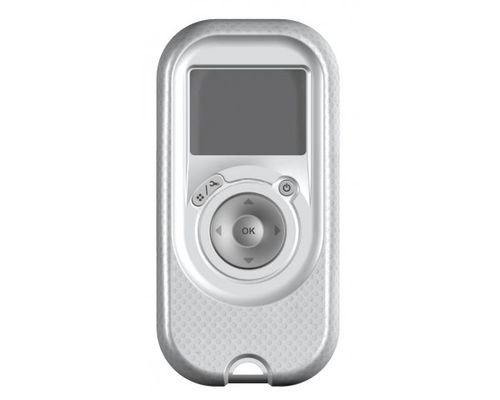 Dolphin cleaner remote control